This program is not accepting applications at this time.
The Action Centre has concluded our role as the Regional Climate Advisor for the Partners for Climate Protection Program. The Federation of Canadian Municipalities continues to offer the program.
The Partners for Climate Protection program is administered by the Federation of Canadian Municipalities and ICLEI — Local Governments for Sustainability. The Municipal Climate Change Action Centre served as the Regional Climate Advisor for Alberta from July 2019 to April 2021.
Tip: Please direct your PCP inquiries to the PCP secretariat or refer to the Frequently Asked Questions.
During the 21 months that the Action Centre served as Regional Climate Advisor, eight municipalities completed a combined total of 24 corporate and community-scale milestones. Alberta member municipalities have collectively completed 103 milestones, including 53 corporate milestones and 49 community milestones since the start of the Partners for Climate Protection Program in 1994. The Action Centre delivered 38 PCP activities, including meetings, webinars and one-on-one support, to 542 municipal staff, elected official, industry partners, and local stakeholders.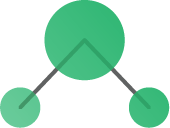 8 municipalities completed 24 corporate and community-scale milestones.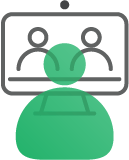 524 municipal staff, elected officials, industry partners and stakeholders supported.
Learn how communities benefitted from the Partners for Climate Protection Program: Town of Cochrane, City of St. Albert, Town of Banff and City of Lethbridge.
The success of this partnership is a clear sign that communities across Alberta are eager to act on climate change. The Partners for Climate Protection Program, exclusively offered by the Federation of Canadian Municipalities, and ICLEI-Canada, continues to provide training and resources to help your municipality develop resiliency to climate change.
PCP Program Members in Alberta
The following municipalities in Alberta are members of the Partners for Climate Protection Program. You can view all 400+ PCP members across the nation on FCM's map.
Town of Banff
City of Beaumont
County of Big Lakes
Town of Black Diamond
City of Calgary
Town of Canmore
City of Cold Lake
Town of Devon
Town of Drayton Valley
City of Edmonton
City of Grande Prairie
Town of Hinton
Municipality of Jasper
City of Leduc
City of Lethbridge
Town of Okotoks
Town of Olds
Parkland County
Town of Rimbey
City of Spruce Grove
City of St Albert
Town of Stony Plain
Strathcona County
Town of Turner Valley
"As the Regional Climate Advisor, the Action Centre provided multiple value-added services to our municipality, including learning, funding, and networking opportunities. The made-in-Alberta perspective is doubly valuable as it validates the benefits and feasibility of climate action in Alberta."

Aishah Mohd Isa, Energy Program Coordinator, Town of Drayton Valley
No municipality is too big or too small to participate.
400 Canadian municipalities participating
66% of Canadians are represented
25 Alberta municipalities participating
104milestones completed in Alberta since 1994.
FREQUENTLY ASKED QUESTIONS
Why is the regional climate advisor role ending?
The regional climate advisors were established with a four-year mandate. That term is now coming to an end. FCM does not have funding in place to continue the Regional Climate Advisor initiative.
Will the regional support role be renewed in the future?
FCM and ICLEI-Canada are currently reviewing how regional support in the PCP may be offered in the future. Both FCM and ICLEI-Canada work with the Government of Canada on capacity development support programs, and we are considering how they may benefit the PCP or a variety of different programs going forward in the future.
Who can communities contact for support once the advisor role is over?
Please contact the PCP secretariat that combines FCM and ICLEI Canada staff at pcp@fcm.ca. You can also reach out to ICLEI directly for technical support at iclei-canada@iclei.org.
Will the regional advisor still be active in the region outside of their PCP role?
Each advisor was retained because of their experience and reach with municipalities in their region. Advisors remain active in their regions under their own organizational mandates. Members are welcome to reach out to advisors to learn what independent services they may be providing in the year ahead. The Secretariat will continue to liaise with advisors on a less formal basis in the interest of continued coordination of activities.
What kind of support can a PCP member expect to receive from the Secretariat?
PCP members can continue to expect excellent and personalized service, now offered through the PCP secretariat. Free support and services include:
Workshops, webinars and other types of training
Peer learning and networking activities
Opportunities to expand your local municipal network
Help accessing funding opportunities to support your climate change work
In-depth, technical information about the PCP program to help further your PCP Milestone progress
Assistance understanding the milestone completion and reporting requirements
Launching next fiscal, monthly drop-in meetings for members to easily access Secretariat staff
What kind of additional supports are available to me as a PCP member?

Subscribe to The Current Climate Newsletter.
Keep up to date with the latest funding program, blog posts and resources to save energy and money.