272,000kWh/yearElectrical Energy Savings
155tonnes CO2e/yearGHG Reductions
OVERVIEW
As part of the MCCAC's Recreation Energy Conservation (REC) program, the City of Cold Lake completed a large scale lighting retrofit of the Energy Centre updating all of the lighting fixtures in the facility to LED fixtures. The project was completed in October, 2020.
APPROACH
The Energy Centre lighting retrofit project involves the replacement of existing fluorescent lighting fixtures in both the Imperial Oil Place Arena and the Reid Fieldhouse, with new LED technology. Both arenas had yet to transition their lighting to LED meaning that there were significant savings to be had by making the switch.
RESULTS
The retrofit of the Imperial Oil Place Arena involved the replacement of 198 fixtures, resulting in an estimated annual savings of 168,910 kWh equal to about $10,357.59 in annual cost savings. The Reid Field House would have 119 fixtures retrofitted, resulting in an estimated annual savings of 76,647 kWh, equal to an estimated $4,577.35 in annual cost savings. Overall, the Energy Centre's energy consumption from lighting would be reduced by approximately 48%.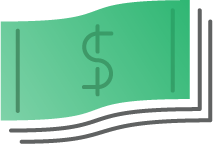 48% reduction in annual energy costs
Here's what Craig Copeland, Mayor of Cold Lake, said about participating in the Recreation Energy Conservation Program as the project began:
"We are excited to get started with this retrofit. Not only will this standardize lighting so that the older phases of the Energy Centre will match the new construction, but it will reduce operating costs and save a significant amount of power needed for lighting a large and very well-used facility."

Craig Copeland, Mayor, Cold Lake
Interested?
Read more about the Recreation Energy Conservation Program