64,405kWh/yearElectrical Energy Savings
287GJ/yearNatural Gas Energy Savings
51tonnes CO2e/yearGHG Reductions

OVERVIEW
As part of the MCCAC's Recreation Energy Conservation (REC) program, the City of Medicine Hat installed a REALice system at the Family Leisure Centre.
REALice is an energy-saving de-aerating system for ice rinks. It creates a controlled and structured vortex to remove gases and other particulates such as limescale as water flows through the device. REALice treated water eliminates the need to use heated water when building or resurfacing your ice and reduces compressor loads. The system has no moving parts and is easily integrated into existing piping systems.
APPROACH
This newly installed system will help to reduce the costs of heating the water used to resurface the ice as well as the electricity costs associated with cooling the ice following resurfacing. This system eliminates the need for hot water when building and resurfacing ice by removing micro air bubbles from the incoming water resulting in lower natural gas consumption from hot water heaters and less load on compressors.
RESULTS
This project will save an estimated reduction of 51 tonnes/year of greenhouse gases, reduces emissions from ice making and maintenance by 14% and has a payback time of 1.9 years. The project was completed in February, 2021.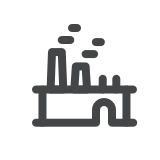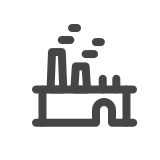 Approximately 55% savings in annual natural gas consumption
Here's what Stephane Rainville, Superintendent of Recreation Facility Operations of the City of Medicine Hat, said about participating in the Recreation Energy Conservation Program:
"Staff at the FLC have been busy over the last several weeks, testing the new system and prepping the ice surface. This new system allows the ice to freeze faster after a flood than before. When the facility does reopen, rink users will see a difference in the lines and logos within the ice."

Stephane Rainville, Superintendent of Recreation Facility Operations, City of Medicine Hat
Interested?
Read more about the Recreation Energy Conservation Program