2 yearSimple Payback Period
7,700kWh/yearElectrical Energy Savings
4tonnes CO2e/yearGHG Reductions
OVERVIEW
As part of the MCCAC's Recreation Energy Conservation (REC) program, the Village of Edgerton completed a lighting retrofit of the Edgerton Skating Arena, updating 29 existing lamps to LED equivalents. The project was completed in March 2021.
APPROACH
The Edgerton Arena lighting retrofit project included the replacement of fourteen 400 W metal halides and fifteen 54 W T5s (6-lamp) with 29 (150 W) LED high bays. The LED lamps will provide higher lumen levels at a much lower wattage, thereby reducing the electricity consumption of lighting equipment under the system boundary.
RESULTS
Due to the brighter LEDs lower wattage, the Edgerton Arena retrofit project resulted in a 63% reduction in the facility's lighting energy use. This retrofit is estimated to save 4 tonnes of greenhouse gas emissions per year, equating to a 5% reduction in the facility's carbon footprint.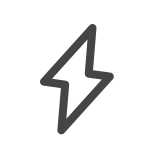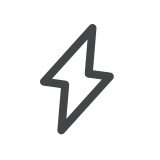 63% reduction in lighting energy usage
Here's what Kaylan White, Mayor of the Village of Edgerton had to say about the project and participating in the Recreation Energy Conservation Program:
"The Village of Edgerton prides itself on finding new ways to increase efficiencies and partnering with the Municipal Climate Change Action Centre to upgrade the Edgerton Arena's lighting to LEDs is a great example of that initiative. LEDs create a brighter environment and reduces the yearly facility costs, which keeps fees low and puts more money back into our Arena for other projects."

Kaylan White, Mayor, Village of Edgerton
Interested?
Read more about the Recreation Energy Conservation Program