4.68tonnes CO2e/yearGHG Reductions
OVERVIEW
As part of the MCCAC's Electric Vehicles for Municipalities (EVM) Program, the Town of Millet purchased a new electric Zamboni used to resurface the ice on their new floor at the Millet Agriplex. It is expected that the new fully electric Zamboni will be put into service for the 2021/22 hockey season.

This project was completed in May 2021.
APPROACH
As part of the procurement process, the Town has worked with trade associates to obtain quotes to ensure the Town was getting the most for its money and discovered an electric Zamboni is the preferred choice. The Town's primary motivation behind the project was to demonstrate that their purchase can be sustainable, while at the same time, reducing operating and maintenance costs. With the new unit comes an electrical charging station specifically designed for the Zamboni which will allow significant cost savings each year in fuel and maintenance for the Zamboni.
RESULTS
By switching to electric, the Town will be eliminating any operational emissions, leading to a reduction in environmental impact, as well as significantly lower fuel and maintenance costs. This EV is expected to reduce overall emissions by about 66% compared to the traditional propane-powered ice resurfacers.
"With the assistance of the Municipal Climate Change Action Centre's Electric Vehicles for Municipalities program, the town was able to purchase and switch out the aging gas-powered ice resurfacer. Switching to an electric vehicle allows the reduction in environmental impacts and increases the safety of not only our staff but the public we serve"

Robin Brooks, Millet Town Councillor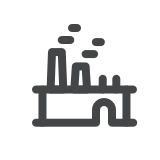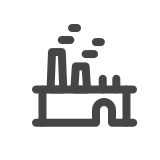 66% reduction in greenhouse gas emissions compared to a traditional propane-powered ice resurfacer
Interested?
Read more about the Electric Vehicles for Municipalities Program