9,114kWh/yearElectrical Energy Savings
168GJ/yearNatural Gas Energy Savings
12tonnes CO2e/yearGHG Reductions
OVERVIEW
As part of the MCCAC's Recreation Energy Conservation (REC) program, the Town of Bow Island installed a REALice system at the Servus Community Arena. They also included a tankless hot water heater and new door sweeps in their retrofit project.
REALice is an energy-saving de-aerating system for ice rinks. It creates a controlled and structured vortex to remove gases and other particulates such as limescale as water flows through the device. REALice treated water eliminates the need to use heated water when building or resurfacing your ice and reduces compressor loads. The system has no moving parts and is easily integrated into existing piping systems. The project was completed in January, 2021.
APPROACH
This newly installed REALice system will help to reduce the costs of heating the water used to resurface the ice as well as the electricity costs associated with cooling the ice following resurfacing. This system eliminates the need for hot water when building and resurfacing ice by removing micro air bubbles from the incoming water resulting in lower natural gas consumption from hot water heaters and less load on compressors.

The project scope increased to include a new tankless water heater, which was required in order to achieve the appropriate temperature for the REALice system to operate optimally. It was confirmed that the new hot water tank is still set at 120°F, however the water for ice resurfacing is now mixed to 64°F and the volume of hot water has now been reduced.
RESULTS
Altogether, this project will save an estimated reduction of 12 tonnes/year of greenhouse gases and has a payback time of 5.5 years. The natural gas consumption, attributed to resurfacing the ice, would be reduced from approximately 87 GJ/year to 11 GJ/year.
KEY BENEFITS OF PROJECT
reduced draw on compressors & boilers
less dehumidifier run time,
less rust on structural beams
fewer ice cleans needed
less condensation in the arena
less water used, and wasted
longer amortisation on equipment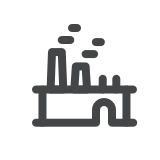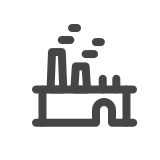 Approximately 87% savings in annual natural gas consumption
Here's what the Town of Bow Island, said about participating in the Recreation Energy Conservation Program:
"The REALice water treatment system for ice arenas eliminates the need for hot water when building and resurfacing ice. We were pleased with the installation of our ice using our REALice system and look forward to the energy efficiency savings in years to come. Having better sweeps & seals on the barn doors will also help in the long run. Thank you MCCAC for the opportunity to go ahead with this project."

Town of Bow Island
Interested?
Read more about the Recreation Energy Conservation Program