This program is not accepting applications at this time.
Putting communities on the map for electric vehicle drivers.
The Electric Vehicles Charging Program was an unprecedented opportunity to prepare for the rapid increase in electric vehicle (EV) sales. Together, Alberta municipalities are electrifying local tourism, future-proofing municipal fleets, and saving on fuel costs by installing EV chargers.
This program is now closed. However if you would like to learn about potential future charging opportunities, please submit an Expression of Interest and we will get in touch.
$5.1 million in rebates
From June 2022 to March 2023, the SouthGrow Electric Vehicle Charging Program offered 46% rebates to municipalities, businesses and other organizations installing new EV charging stations for public and/or fleet use.
From January to August 2022, the MCCAC Electric Vehicle Charging Program offered 100% rebates exclusively to municipalities for installing new EV charging stations for public and/or fleet use.
For reference, you can download the MCCAC EVCP Guidebook and the SouthGrow EVCP Guidebook.
What can a charging station bring your community?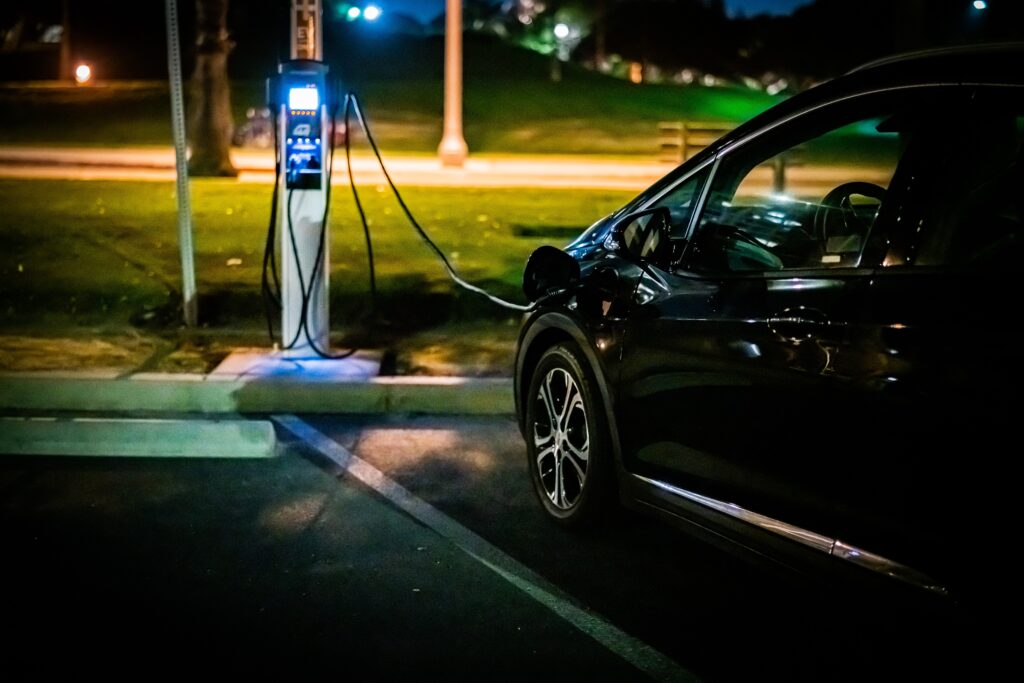 Electrify local tourism and attract new customers: With growing consumer demand for electric vehicles, forward-thinking municipalities and businesses are looking for ways to welcome EV drivers. Adding a fast charging station to the map will attract electric vehicle owners to shop, eat and stay in your community.
Future-proof your fleet: Vehicle fleets will be increasingly reliant on EVs as Canada moves toward 100% zero-emission vehicle sales by 2035. Get your municipal or commercial vehicle fleet ready for an electric future with a grant-funded EV charging station.
Demonstrate your commitment to future growth: Around 12% of Canada's climate pollution comes from cars and trucks burning fossil fuels. Switching to electric vehicles demonstrates your commitment to cleaner skies and a healthier climate.
Want to learn more about EVs?
Download our EV Knowledge Guide to learn about the electric vehicle market, regulatory environment, technological offerings, and more.
Use our EV Savings Calculator to see how much you can save from the lower maintenance and fuel costs associated with electric vehicles.
Read our EV Charging Installation and Operations Guide to brush up on best practices for the installation and ongoing operation of EV charging stations.
Tip: Access funding for electric vehicles for your municipal fleet with the Electric Vehicles for Municipalities Program.
This program is a partnership of: