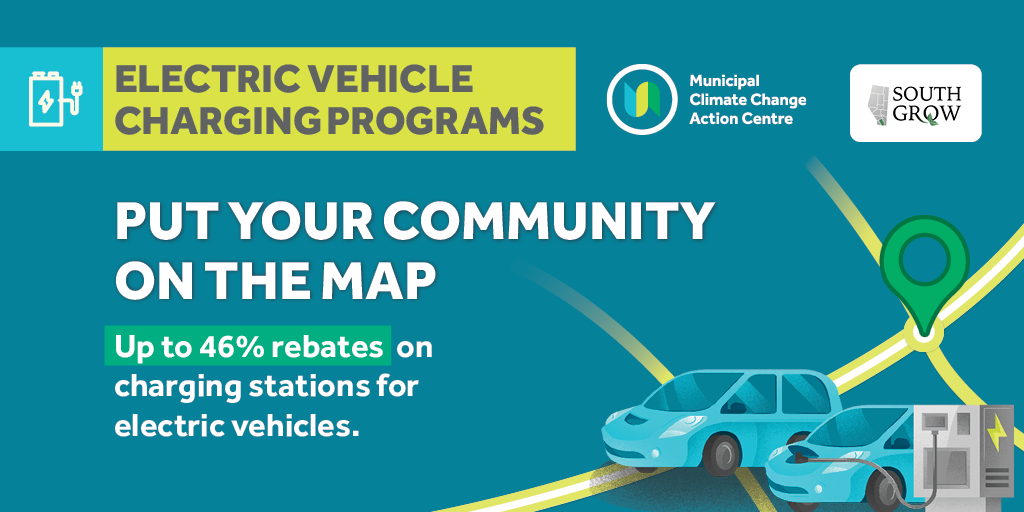 Put your community on the map for electric vehicle drivers.
Take advantage of an unprecedented opportunity to prepare for the rapid increase in electric vehicle (EV) sales. Electrify local tourism, future-proof your fleet, and save on fuel costs by installing an EV charger today.
Apply for a rebate
Now is the time to get on the map for EV drivers—with up to 46% of costs rebated!
The SouthGrow Electric Vehicle Charging Program supports municipalities, businesses and other organizations installing new EV charging stations for public and/or fleet use.
With up to 46% of the costs of purchasing and installing a new charging station rebated, you could be saving:
Up to $5,000 for each Level 2 Charger (provides a full charge over several hours)
Up to $75,000 for each Fast Charger (provides a full charge in 30 minutes)
Funding is available on a first-come first-served basis. Apply as soon as possible to secure your charging stations.
The deadline for applications is Mar. 31, 2023.
HOW TO APPLY

The SouthGrow Electric Vehicle Charging Program is currently in Phase Two and is now open province-wide to all municipalities, businesses and other organizations (see program guide for eligibility).

Applying to the program is straightforward, and our team provides one-on-one support so you can easily maneuver the application process.

Step 1: Get the full details by reading the SouthGrow EVCP Guidebook

Step 2: Then start by submitting a SouthGrow EVCP Expression of Interest (EOI) to show your intention to participate.

We will be in touch within five business days to guide you through the application process, including:

Researching installation location, the type of charger, signage, and other considerations.
Securing itemized quotes for the purchase and installation of each charging station.

Step 3: Submit a completed SouthGrow EVCP Application to contact@mccac.ca. The deadline for applications is Mar. 31, 2023.

Step 4: When approved, sign the funding agreement. Any projects approved after Mar. 31, 2023 will need a guaranteed completion date prior to Mar. 31, 2024.

Step 5: Purchase and install charging stations.

Step 6: Submit project verification documents and receive your rebate.
Let's get started
Start by submitting an Expression of Interest today.
MCCAC Electric Vehicle Charging Program
From Jan. 18 to Aug. 9, 2022 the MCCAC's Electric Vehicle Charging Program offered 100% rebates exclusively to municipalities. This round of funding is now closed (the SouthGrow EVCP remains open).
For reference only, you can download the EVCP Program Guide.
What can a charging station bring your community?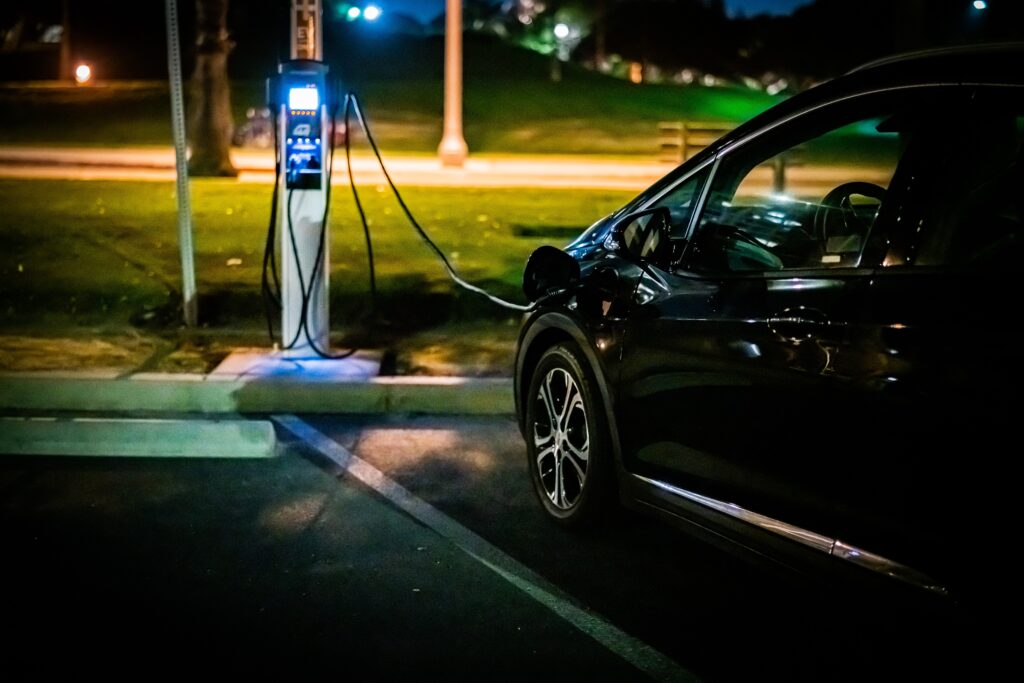 Electrify local tourism and attract new customers: With growing consumer demand for electric vehicles, forward-thinking municipalities and businesses are looking for ways to welcome EV drivers. Adding a fast charging station to the map will attract electric vehicle owners to shop, eat and stay in your community.
Future-proof your fleet: Vehicle fleets will be increasingly reliant on EVs as Canada moves toward 100% zero-emission vehicle sales by 2035. Get your municipal or commercial vehicle fleet ready for an electric future with a grant-funded EV charging station.
Demonstrate your commitment to future growth: Around 12% of Canada's climate pollution comes from cars and trucks burning fossil fuels. Switching to electric vehicles demonstrates your commitment to cleaner skies and a healthier climate.
Want to learn more about EVs?
Download our EV Knowledge Guide to learn about the electric vehicle market, regulatory environment, technological offerings, and more.
Use our EV Savings Calculator to see how much you can save from the lower maintenance and fuel costs associated with electric vehicles.
Read our EV Charging Installation and Operations Guide to brush up on best practices for the installation and ongoing operation of EV charging stations.
Tip: Access funding for electric vehicles for your municipal fleet with the Electric Vehicles for Municipalities Program.
This program is a partnership of: