Road Trip for Our Future
The Action Centre announces our participation in the Government of Canada's $5.8 million Zero-Emission Vehicles Awareness Initiative (ZEVAI). We are joining 27 other organizations across Canada to deliver electric vehicle awareness and education projects.
---
Picture this…
Venice and its canals; Japan's bullet trains; Copenhagen's bicycles; the Trans-Canada Highway. The ways we get around can be defining parts of our culture, symbols that immediately call to mind the spirit of a place and a people.
The Trans-Canada will always have its great plains, mountain peaks and ocean breezes. Which means it will always beckon drivers with awe-inspiring vistas and the promise of coast-to-coast adventure. But the ride will take on a different look in coming years as drivers cut their emissions: service centres will gain EV charging stations, the roar of engines will be joined by the hum of electric motors, and the horizon will become clearer.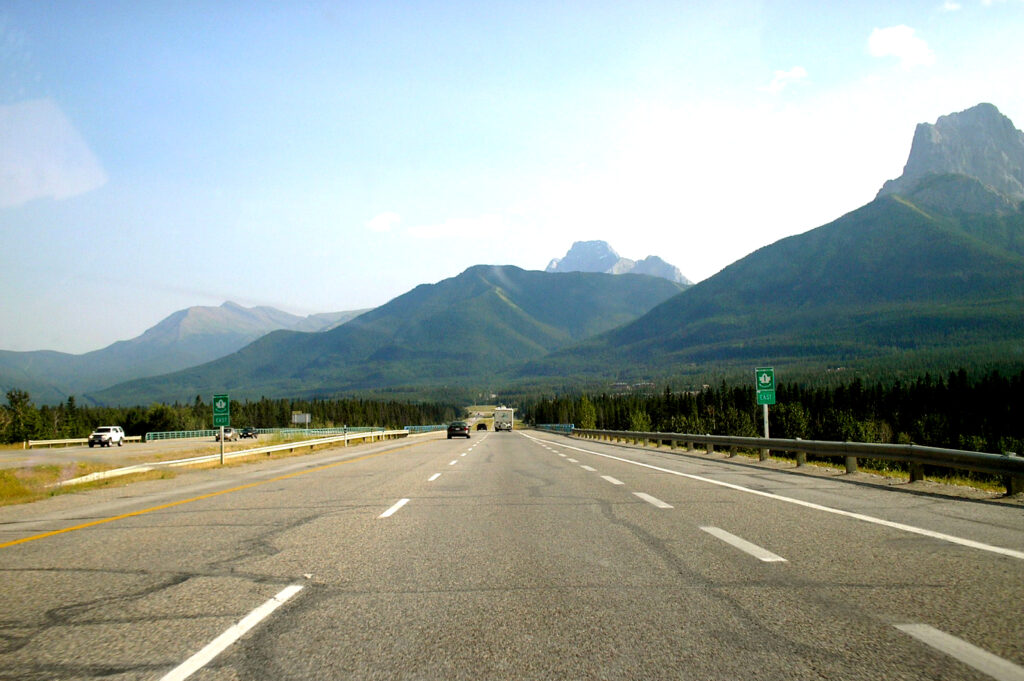 Zero Emissions: Not so far down the road
This journey to a zero-emission future is rooted in the Government of Canada's requirement that all new vehicle sales be zero-emission by 2035. And all levels of government are making big lifts to make sure the facts on the ground support the sales mandate.
While governments are laying the foundation, in policy and practice, industry has responded to the policy direction with big plans to increase the availability of electric vehicles for sale. From the International Energy Agency's most recent global EV outlook, we can see:
GM is investing $35 billion in EV and autonomous vehicle development between 2020 and 2025 and is targeting 1 million EV production capacity by 2025.
Volkswagen recently moved forward its target for going all-electric to 2033 and spent $17 billion on development from 2019-2022.
Corporate players are also looking upstream for opportunities in battery manufacturing and mining. Toyota, GM, Hyundai and Ford have collectively announced $26 billion of new battery manufacturing plants just in the United States.
So between government and industry, the supply of zero-emission vehicles is decidedly on the upswing. But there's another side to this equation that we cannot forget. While there is supply, consumers must provide demand for zero-emission vehicles too.
Putting consumers in the driver's seat
By the end of 2022, just shy of 10% of new vehicle sales in Canada were zero-emission. This needs to double by 2026 and increase to 60% by 2030. To hit these interim targets, Canadians need to know what options are available to them. Consumers need to understand the clear benefits of zero-emission vehicles—but also the limitations and how to manage them.
That's why, over the past year, the Action Centre has been investing in EV knowledge sharing. Our webinar series, presented by ECO Canada, introduced hundreds of Canadians to electric vehicles. And now the Action Centre is pleased to announce a $174,000 investment by Natural Resources Canada into our awareness and education campaign through their Zero Emission Vehicle Awareness Initiative.
"We're hitting the road to show Albertans all the ways that municipalities are already embracing zero-emission vehicles," according to Trina Innes, the Action Centre's Executive Director.
The Action Centre's EV Awareness team will be driving a Hyundai Kona EV to cities and towns across Alberta. This will give residents the opportunity to see an EV in action, directly ask questions of our EV experts, and take home reading material.
"Zero-emission vehicles are helping Canadians to reduce emissions and save money on fuel while creating good jobs throughout the supply chain," says the Honourable Jonathan Wilkinson, Minister of Natural Resources. "Investing in zero-emission vehicles will put more Canadians in the driver's seat on the road to a net-zero future and help achieve our climate goals."
"Alberta is uniquely positioned to be an energy leader as global demand continues to evolve," says the Honourable Randy Boissonnault, Minister of Tourism and Associate Minister of Finance. "With today's investment from the Zero Emissions Vehicle Awareness Initiative, our government is working with partners, including the Municipal Climate Change Action Centre, to support Albertans in driving towards a prosperous net-zero future."
We are coming to your town
The Action Centre's EV Awareness team has summer stops planned in Lethbridge, Leduc, Métis Crossing, Okotoks and beyond. Be the first to know when we are coming to your community by subscribing to our email newsletter for updates.
See you on the road!
Resources