Municipal Climate Adaptation Plan Spotlight: Lacombe County
How are municipalities in Alberta planning to adapt to climate change? Our Database of Municipal Climate Adaptation Plans is a hub of municipal assessments and adaptation plans, including Lacombe County's Climate Resilience Express Action Plan. 
Climate adaptation planning equips local governments with knowledge describing how climate change will impact their community, infrastructure, local economy, and the natural environment. With a climate adaptation plan, municipalities can proactively identify specific risks, opportunities, and adaptation actions. Actions within an adaptation plan can be supported with an implementation strategy, a monitoring and evaluation framework, and integration of climate change into other administrative decisions.
While local governments are taking steps to prepare for the impacts of a changing climate, few of Alberta's 344 municipalities have completed an adaptation plan or risk and vulnerability assessment. Plans and assessments help build understanding, quantify the social, economic, and environmental impacts of climate change on communities and assets, and outline concrete actions to build resilience.  
Municipalities that share adaptation plans offer valuable, peer-to-peer insights to advance adaptation planning in other communities.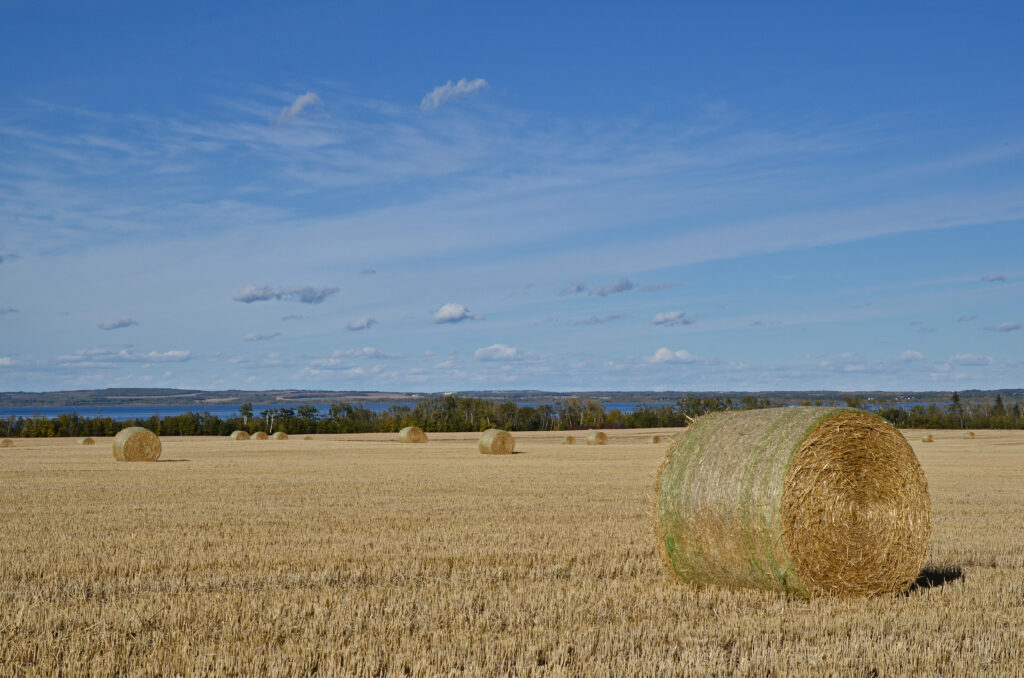 Database of Municipal Climate Adaptation Plans
The Database of Municipal Climate Adaptation Plans brings together all publicly available municipal climate adaptation and resilience plans and climate risk and vulnerability assessments developed by municipalities in Alberta. Currently, 24 municipalities across the province have plans listed in the Database. The MCCAC will update the Database as more municipalities publish climate adaptation plans.  
Use this resource to learn how other communities are approaching climate adaptation planning, and connect directly with peer and neighbouring municipalities that are advancing adaptation actions in their communities. The Database also provides insights regarding on the variety of methods used in climate adaptation planning in Alberta. 
Developed using regional climate data and input during community workshops, the Lacombe County Climate Resilience Express Action Plan identifies 11 actions to respond to wildfire, reduced water quality and quantity, and impaired agricultural productivity within Lacombe County. 
We connected with the team at Lacombe County to learn about their experience of completing an adaptation plan and receive their advice for other local governments looking to develop a plan. 
Lacombe County Climate Resilience Express Action Plan  
Spanning nearly 3,000 square kilometres of prairie farmlands, urban municipalities, and summer villages within Treaty 6 territory, Lacombe County strives to embrace new opportunities while maintaining its longstanding rural roots. 
For Lacombe County, the impacts of a climate change are already apparent on the landscape, and it was increasingly evident that the County needed to take the initial steps to plan for the impacts of a changing climate. 
Developed in 2018, the Climate Resilience Express Action Plan served as an important starting place to advance climate adaptation in Lacombe County. It provided information on past and projected future climate trends, identifying potential climate impacts, and equipped the County with solutions to address these impacts. 
Advice from Lacombe County: Stakeholder Engagement
Talking to experts and engaging with members of the community were important activities contributing to the County's Climate Resilience Express Action Plan. These activities allowed climate impact statements to be validated with local weather and climate experiences. Taking a collaborative approach to climate action planning builds widespread community and political support, fosters credibility, and strengthens the final plan. Developing the plan also served as an educational opportunity in the community, and a chance to facilitate dialogue about extreme weather and climate change in the County.
 "Providing climate change education for staff, council, and residents is the biggest advice that we could provide to another municipality looking to undertake a climate change action plan." 
Jennifer Berry
Environmental Coordinator, Lacombe County
Since the development of the Action Plan in 2018, the County has progressed on climate adaptation by implementing a 2021-2026 Environment Management Plan (EMP) which identifies climate adaptation and mitigation as one of five priority areas to guide future policies and initiatives. Read about the Lacombe County Climate Resilience Express Action Plan, and adaptation plans for other municipalities across the province, in the Database of Municipal Climate Adaptation Plans. 
---
Share your Plan
If you have a publicly available climate adaptation plan or climate risk assessment you would like to see included in the Database, please email contact@mccac.ca 
The Database is an initiative of MCCAC's Climate Resilience Capacity Building program, funded by the Government of Alberta