A decade of climate action in Alberta
3 minute read
The Action Centre launched in 2009 and our actions result in real savings and real change, for people and the planet.
Municipalities in Alberta are preparing for a changing climate. Over the past decade, they have demonstrated leadership by investing time and money into solutions. Municipalities have participated in twelve Action Centre programs focused on resiliency, renewable energy, energy efficiency and, energy management.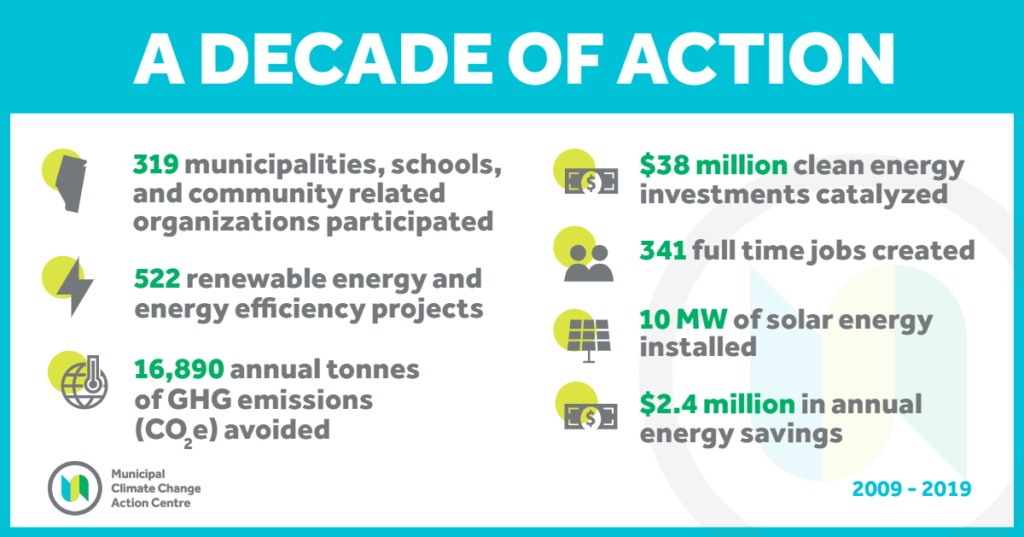 Over the last decade, the Action Centre has seen:
26,722 solar PV module installations;
522 clean energy projects;
319 organizations including 101 municipalities participating in our programs;
$2.4 million in annual energy savings;
336,274 tonnes of greenhouse gas emissions (CO2e) avoided; and,
$38 million invested in renewable energy and energy efficiency projects.
---
Taking Action on the SDGs
The Action Centre's programs are also aligned with Canada's effort to meet the United Nations Sustainable Development Goals.
"At its heart are the 17 Sustainable Development Goals (SDGs), which are an urgent call for action by all countries – developed and developing – in a global partnership. They recognize that ending poverty and other deprivations must go hand-in-hand with strategies that improve health and education, reduce inequality, and spur economic growth – all while tackling climate change and working to preserve our oceans and forests." – United Nations Sustainable Development Goals
Each goal includes multiple targets and indicators that define how they will be achieved by 2030. The Action Centre is delivering on 4 of the 17 SDGs.
Goal 7. Affordable and Clean Energy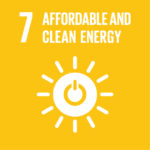 Goal 7 will ensure access to affordable, reliable, sustainable and modern energy for all.
The Action Centre contributes to Target 7.2, by providing three funding programs that increases the share of renewable energy in the global energy mix.
One of these funding programs is the Alberta Municipal Solar Program, that funds installing solar on municipally owned buildings or land. The Alberta Municipal Solar Program has seen over 70 projects completed, resulting in enough energy generated to power almost 3,000 homes per year in Alberta. The Action Centre is offering a similar program for schools called the Solar for Schools Program.
The Action Centre contributes to Target 7.3 by providing five funding programs that increase the global rate of improvement in energy efficiency. Most recently, the Recreation Energy Conservation Program is funding energy efficiency retrofits in municipal recreation facilities, such as ice arenas or pools. Over 50 municipalities have participated in this program.
Goal 11. Sustainable Cities and Communities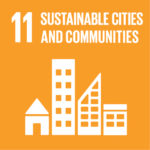 Goal 11 will make cities and human settlements inclusive, safe, resilient and sustainable.
The Action Centre contributes to Target 11.B by supporting municipalities in mitigating climate change and implementing risk management plans. We are helping municipal staff develop and implement local action plans that build resiliency to the risks of a changing climate.
As part of the Partners for Climate Protection Program delivered in partnership with the Federation of Canadian Municipalities and ICLEI Canada, the Action Centre provides one-on-one support, education, and tools to create and implement local action plans through a milestone framework. This program has over 25 municipalities in Alberta, and 400 across Canada working through the milestones. The Action Centre also offers the Municipal Energy Champions Program which provides support to smaller, under-resourced municipalities.
Goal 13. Climate Action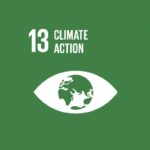 Goal 13 encourages urgent action to combat climate change and its impacts.
The Action Centre contributes to Targets 13.2 and 13.3 with funding through the Municipal Energy Manager Program. This program improves education and raises awareness of climate change mitigation strategies, and enables integration of strategies and plans at a local government level.
This program enables municipalities to integrate climate change mitigation measures into their operations by covering 80% of the salary of an energy manager. Energy managers help communities take charge of their energy use, become more energy efficient, and reduce greenhouse gas emissions in their facilities.
Goal 17. Partnerships for the Goals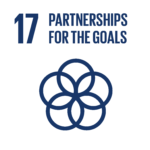 Goal 17 will strengthen the means of implementation and revitalize the global partnership for sustainable development.
Alberta Urban Municipalities Association, Rural Municipalities of Alberta and the Government of Alberta contribute to Target 17.16. These three organizations created the Municipal Climate Change Action Centre in 2009 to disseminate climate change knowledge and expertise, clean energy technology and funding to municipalities. Since the Action Centre's creation, 322 organizations, including 101 municipalities, have generated environmental and economic benefits for 3 million Albertans.
Want to learn more about our impact?
Discover how small changes add up to big results.